Professional Wedding & Event Video Filming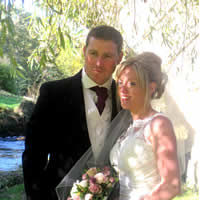 Cherish Those Wedding Day Memories
Our videography is to the highest standards at competitive prices. With over 25 years experience of filming all over the u.k. we are accustomed to providing a professional and friendly service.
We pride ourselves on being unobtrusive whilst filming and smartly dressed for the occasion. Only the latest broadcast quality digital recording technology is used to produce our videos giving the best in picture and sound quality. All videos are edited and authored onto dvd or Blu-Ray.
Wedding Video Examples

We have produced a number of short example videos, please see our gallery page to view.
Contact Us

Please contact us if you have any queries or wish to receive a free sample DVD..
Testimonials
James and I absolutely love our wedding dvd, it is perfect and captures our wedding day wonderfully. We thank you for doing such a great job throughout and I will be recommending you to everyone we know. If you ever need a reference to prospective clients, we would be more than happy to oblige.
Thank you again. Elizabeth and James.
I just wanted to drop you a line and say thanks for the wedding dvd, it was brilliant, I even prefer it to the professional photos! You were also very unobtrusive throughout the day as well, I forgot you were even there. The montage was excellent and summarized the day perfectly. I used to think wedding dvds and videos were a bit boring but the way you have cleverly edited and the mix of black and white shots with colour ones works brilliantly and we would recommend you to anyone.
Regards, Emma and stuart
Golden
Package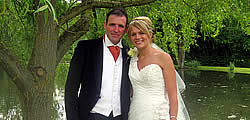 All the same benefits from the Silver service but also includes a wonderful staged walkabout of the bride and groom in the grounds of the reception/garden and our most popular highlighs section put to your favoutire music,
read more
Package
Extras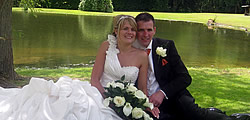 You may also chose from a number of optional extras which include the following; The bride leaving home, Evening Reception,Second Camera, Highlights DVD, Extra Copies. read more
ALV
ALV
Visit Our Page on Facebook

We Offer Other Videography Services
This website is dedicated to our wedding services but AL Video can offer all the following services; Promotional Videos, Commercial Work, Birthday Parties, Agricultural Events, Cine to Video, Concerts, Multi Camera Work, Christenings, Farm Sales etc and quotations also given for any work not listed
We specialise in all types of wedding videos. Church weddings, civil weddings, Civil partnership ceremonies, christenings, anniversaries and celebration video. Wedding video and dvd in powys. Wedding videos and dvd in newtown but all areas covered. Wedding video and dvd in mid wales: all areas covered.